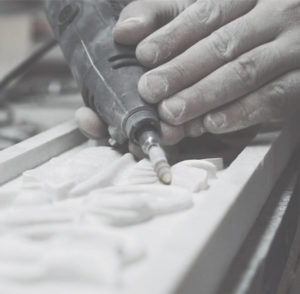 With the use of the most advanced technologies, and thanks above all to the experience of the human resources involved in Sicily, DUCALE MARMI is able to respond to all types of design requirements, reinterpreting standard marble collections and creations with innovation and maximum flexibility.
Man is the true architect, technology is his tool: together they work in perfect balance to bring marble to its maximum expression. DUCALE MARMI in Sicily has fully succeeded in this aim and has gone further, relentlessly employing technology and human creativity in the experimentation of new processes and innovative textures; new finishes that have enriched the material with unprecedented visual and tactile sensations, allowing it to conquer new and unexpected spaces.
This is why DUCALE MARMI creations never cease to amaze and, above all, to excite.